Skwer w miejscu dawnego Balcerka w końcu zostanie zagospodarowany
10 marca 2021
Zarząd Dróg Miejskich ogłosił przetarg na realizację zadania: "Zagospodarowanie terenu skweru nad DTŚ w Gliwicach".
Obecnie na skwerze w betonowych donicach rosną drzewa: miłorząb dwuklapowy oraz wiśnia osobliwa, które w większości są w dobrej kondycji, jednakże nie wpisują się w nowe zagospodarowanie skweru. Dlatego też, podjęta został decyzja o ich przesadzeniu. W najbliższym czasie drzewka zostaną przesadzone z donic do gruntu na al. Sikornik – w przypadku wiśni oraz na tereny zieleni w pobliżu Ronda im. Stanisława Byliny – w przypadku miłorzębów. – Wskutek tych działań drzewa znikną z terenu skweru. Zabieg przesadzania, by był skuteczny musi zostać wykonany przed wznowieniem wzrostu przez drzewa, a obecny czas jest idealny do tego rodzaju prac. Nowe nasadzenia na skwerze zostaną zrealizowane w bieżącym sezonie w ramach umowy, która zostanie zawarta wiosną – informuje Zarząd Dróg Miejskich.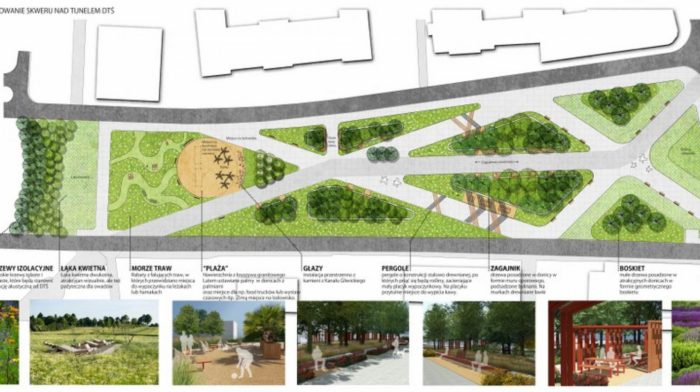 Jakie będą zmiany na skwerze? "Będzie to jedno z centralnych miejsc, stanowiących doskonałą przestrzeń do wypoczynku i spędzania wolnego czasu, nie tylko za sprawą różnorodnej kompozycji drzew, ale także nasadzeń krzewów i bylin. W kilku miejscach skweru pojawią się pergole, dzięki którym w gorące, letnie dni będzie można znaleźć odrobinę cienia. Pod częścią z nich ustawione będą stoły i ławy piknikowe" – zapowiada ZDM.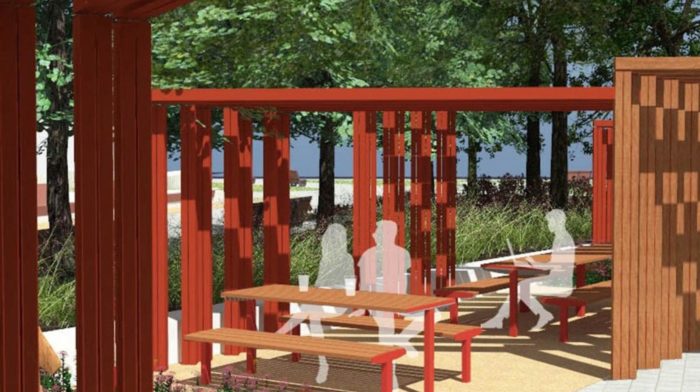 "Poza tym, w krajobraz nowocześnie zaaranżowanego skweru wpiszą się siedziska na ławach betonowych, pojawią się wolnostojące ławki i siedziska, stojaki na rowery oraz betonowe ławki krajobrazowe w kształcie gwiazdy, które stanowić będą miejsce do wypoczynku wśród wyjątkowej zieleni, bowiem wszystkie wprowadzone nasadzenia nie tylko w okresie wegetacyjnym, ale także jesienią i zimą zdobić będą to miejsce" – informuje ZDM. Posadzone zostaną również krzewy izolacyjne, które odgrodzą skwer od Drogowej Trasy Średnicowej.