W Gliwicach powstała kolejna jadłodzielnia. Gdzie?
17 lutego 2022
Nowa Jadłodzielnia – punkt wymiany żywności, właśnie stanęła w Parku Handlowym Arena 
w Gliwicach. Jest to wspólna akcja centrum handlowego oraz inicjatywy Foodsharing Śląsk!
Dzisiaj, w czwartek 17 lutego 2022 r. obok wejścia głównego do Parku Handlowego Arena stanęła Jadłodzielnia – specjalnie oznakowana lodówka, której ideą jest wymiana żywności. Każdy, kto będzie chciał podzielić się nadmiarem żywności, może ją przynieść i zostawić. W lodówce mogą znaleźć się gotowe produkty oraz owoce, warzywa, pieczywo itp., jak również własnoręcznie przyrządzone dania w słoikach lub pojemnikach, opisane nazwą potrawy oraz datą przygotowania.
Z lodówki może skorzystać każdy, kto ma na to ochotę.
Punkt jest łatwo dostępny dla wszystkich chętnych przez 24 godziny na dobę.
Jadłodzielnia w Arenie została sfinansowana ze środków własnych, a opiekę nad nią sprawuje Foodsharing Śląsk – inicjatywa społeczna, której zasadą jest "zamiast wyrzucać, przekaż jedzenie tam, gdzie będzie z niego pożytek". Centrum handlowe będzie promować ideę dzielenia się nadwyżkami jedzenia we wszystkich swoich kanałach komunikacyjnych.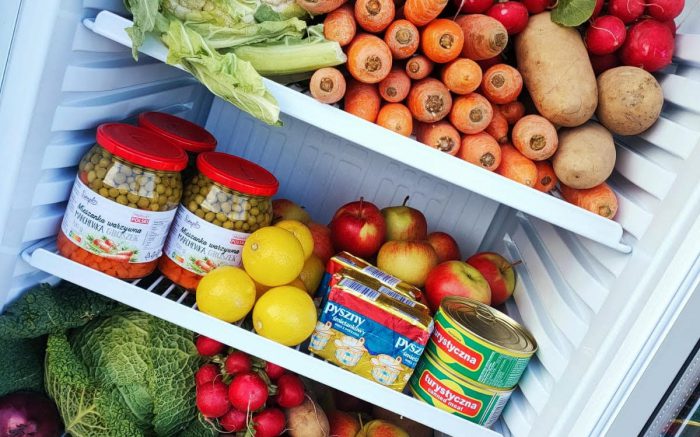 "Od blisko dwóch lat prowadzimy działania edukacyjno-pomocowe w ramach naszego programu "Arena pomaga", które adresujemy do społeczności lokalnej. Za pomocą Jadłodzielni pragniemy zwrócić uwagę na problem marnowania oraz wyrzucania żywności i tym samym zachęcać do efektywnego spożytkowania nadmiaru jedzenia – podzielenia się z tymi, którzy mają na nie ochotę. 
W Jadłodzielni można zostawić i częstować się jedzeniem bez przeszkód. Pamiętajmy, że akcja ma również wymiar pomocowy. Wielu naszych klientów – zwłaszcza seniorów – prowadzi jednoosobowe gospodarstwa i skorzystanie z pozostawionych dań może być doskonałą okazją optymalizacji codziennego budżetu. Mam nadzieję, że zamiast marnować, będziemy się dzielić." – komentuje Anna Kowalska, dyrektor Parku Handlowego Arena w Gliwicach.